Tapered Roller Bearing
This type of bearing consists of inner ring, outer ring and tapered roller. Because of its design geometry, tapered roller bearings can withstand combined loads (axial and radial). In addition, this design allows the roller to continue to roll even if it slides on the track of the outer ring and inner ring.
The contact angle of tapered roller bearing on raceway is variable, which makes the applied axial and radial load ratio can be offset in any case; when the angle becomes larger, it has greater axial load bearing capacity.

Forsay has a wide range of tapered roller bearings, including separable elements, which can be easily adjusted in application.
This type of bearing is widely used in:
Wheel hub for light, industrial and agricultural vehicles
Gearing (transmission and differential)
Machine tool spindle
Power take off
1. Metric series
Metric tapered roller bearings are designed according to the European international standard ISO 492. They are divided into several subclasses according to their outer diameter and height.
This category uses standard classification method, combines load distribution under optimal speed and high performance, so it will be used in many applications.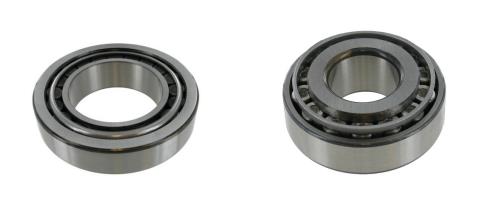 2. Inch series according to the American AMBA design standards, mainly in the United States market.
They include detachable and replaceable components that can be easily adjusted in any application.