As a tapered roller bearing manufacturer & supplier, Longfei Bearing has more than 20 years of experience in tapered roller bearing design and manufacturing, which can meet customers' most stringent requirements.
We offers a full range of tapered roller bearings, our products range includes: 313 SERIE, 329 SERIE, 332 SERIE, 331 SERIE, 330 SERIE etc. In addition to standard options, custom tapered roller bearing is also available. You can contact us for details
Structure of tapered roller bearing:
Tapered roller bearing consists of four basic components: inner ring, outer ring, tapered rollers and cage (roller cage). The cone, outer ring and rollers carry the load, while the cage holds the rollers on the cone. The cones, rollers and cages are called cone assemblies. Individual cup and cone assemblies as well as complete assemblies are available.
Applications of Tapered roller bearing:
Longfei Bearing is a tapered roller bearing manufacturer & supplier used in a variety of different industrial applications. Tapered roller bearing is an important part of various industries because of their ability to handle heavy loads in multiple directions.
Tapered roller bearings are widely used in heavy-duty, medium-speed applications. Typical applications that benefit from these durable bearings include agricultural, automotive, construction and mining equipment, various axle systems, transport vehicles, gearboxes, engine motors, speed reducers, and more.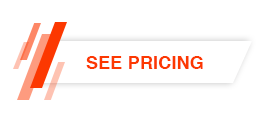 Advantage of Tapered roller bearing:
The load placed upon a tapered roller bearing is transferred at the contact angle

Provides dimensional stability under heavy load

In general, tapered roller bearings have long life performance in harsh and polluted environments when properly lubricated

A robust structure, made with the help of an outer ring, inner ring, tapered rollers, along with a window cage (to orient the rollers in its place).

Axial and radial load carrying capacity is determined by the taper angle.
Why choose us as your tapered roller bearing manufacturer & supplier?
Our prices are more competitive than other tapered roller bearing manufacturer.

Professional technical support: Our experienced technical team is always on hand to provide advice and support to our customers.

High quality tapered roller bearing: The products have passed ISO/TS16949, ISO9001, EU CE certification and other certificates.

Richful Experience: Integrating many years of automotive bearing manufacturing experience, it can meet the most stringent requirements of customers.