Preload vs endplay both affect wheel performance. Either one can optimize performance. However, because they are pretty much opposite settings, you can't set bearings to both preload and endplay. In fact, setting one will eliminate the other.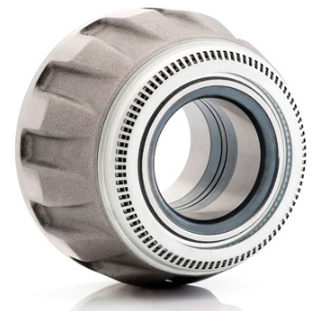 Renault truck bearing
Here's Why You Should Care
Wheel separation may sound like something from the Final Destination films, but it is a real thing – and a real problem for truckers. Wheel-offs is one of the most common causes of wheel accidents by big rigs that could be easily avoided if truckers would perform routine maintenance work on their wheel end systems. In this blog post, we will discuss pre-load settings vs. end play. Let's get started.
Why You Can't Ignore Preload And Endplay
It's good to understand preload vs endplay, but it's just as important to know how they influence trucks' operation and safety. For example, bearings with accurate preload or endplay settings promote even tire wear and extend tire life. Proper settings discourage vibrations that can affect seals and brake systems. What's more, proper preload or endplay helps keep bearings working correctly to reduce bearing failure and help prevent wheel-off events from occurring.
Preload
Preload settings on a bearing optimize wheel end performance by eliminating axial clearance. With this setting, pressure applied to the bearings keeps the rollers in place. This allows them to move the way they were built to move.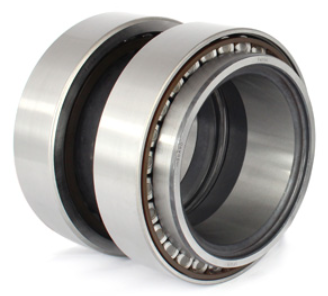 Truck bearing
Endplay
Loose wheel bearings can negatively affect the performance of tires and cause wheels to wobble. Therefore, it is important to take the time to adjust wheel bearings to make sure they have verifiable end play.
According to Timken, wheel bearing end play refers to the free movement of the tire and wheel assembly along the spindle axis. This action is applied to steer, drive and trailer axles using single or double nut systems on Class 6, 7 and 8 trucks and can be achieved with proper adjustment of the wheel bearings. Tapered roller bearing adjustments should always be performed based on the instructions from the same brand's manufacturers. If different brands are used, there is a possibility that the procedure for installation will be different. Technicians that risk using impact wrenches to fasten bearings risk over-or-under tightening them. Instead, it is best to use a breaker bar and socket then a torque wrench.
The Technology and Maintenance Council (TMC) Recommended Practice 618B states that a standard wheel bearing should be tightened to .001-.005 inches of end play and can be determined using a dial indicator.
How To Verify End Play
Technicians should perform a few essential steps to verify proper end play in manual wheel bearing adjustments: Make sure the dial indicator is attached with the magnetic base to the hub or drum to achieve an accurate reading. The dial indicator will need to be adjusted so the tip is against the end of the spindle (parallel to spindle axis). Read the end play as the total indicator movement. If TMC recommended end play is not achieved, re-adjust the bearing.
For Pre-Adjusted wheel bearings, the procedure is different; and the manufacture's recommendations should be checked prior to performing the maintenance work. It is important to note that single nut systems will be different from double nut systems (200-300 pounds of torque).
Final Thought
The Commercial Vehicle Safety Alliance just announced the theme of the 2022 International Roadcheck: Wheel-ends. Truckers that are not familiar with what to expect should read this blog post and start replacing wheel system parts prior to the June dates to avoid citations, lengthy lectures from inspectors and failing grades on inspections. By the way, we are a truck bearing manufacturer. If you are interested in our products, please contact us now!